Click here to download
Mondaine APP
You must manually trust the organization before launching the app. Follow these steps to trust MMT organization.
1- On the device, launch the app, and in the "Untrusted Enterprise Developer" dialog that appears, click Cancel. This step adds Device Management to Settings.
2- Tap Settings > General > Device Management.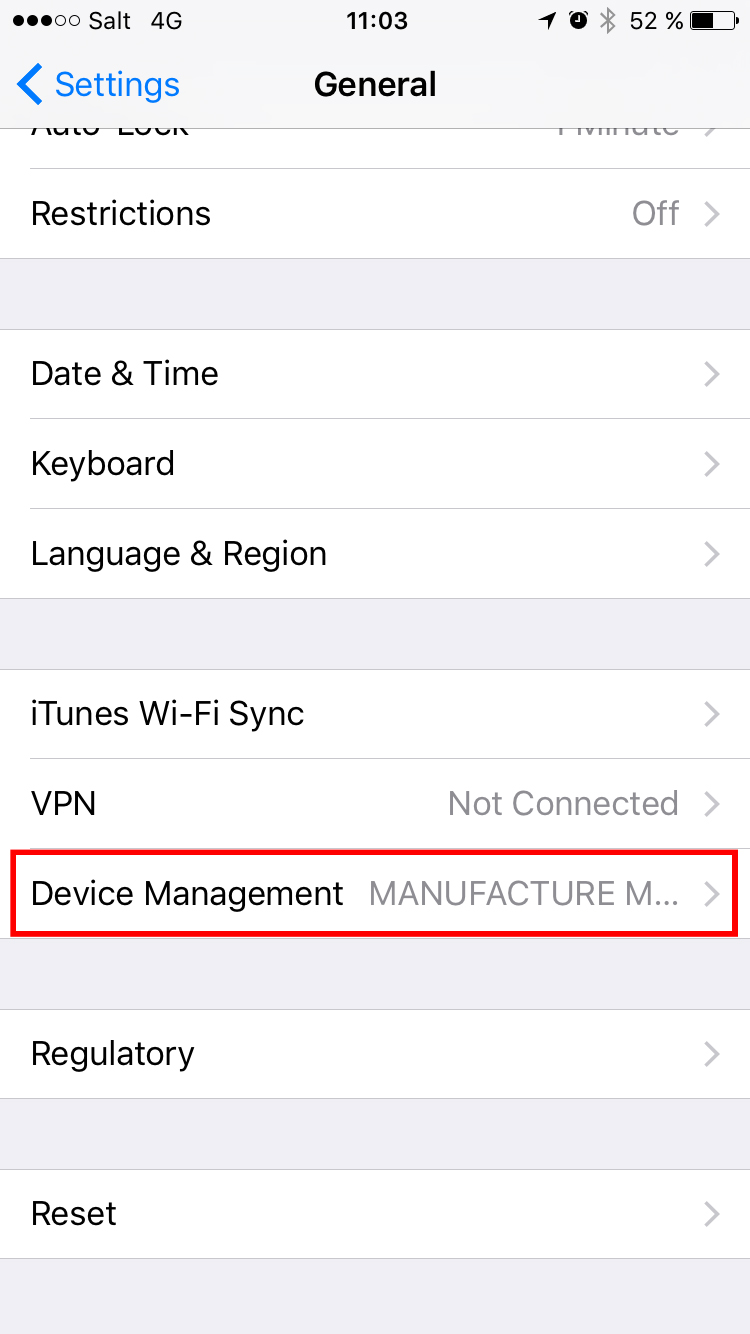 3- Under Enterprise App, tap the organization name.
4- Tap Trust "[Organization Name]".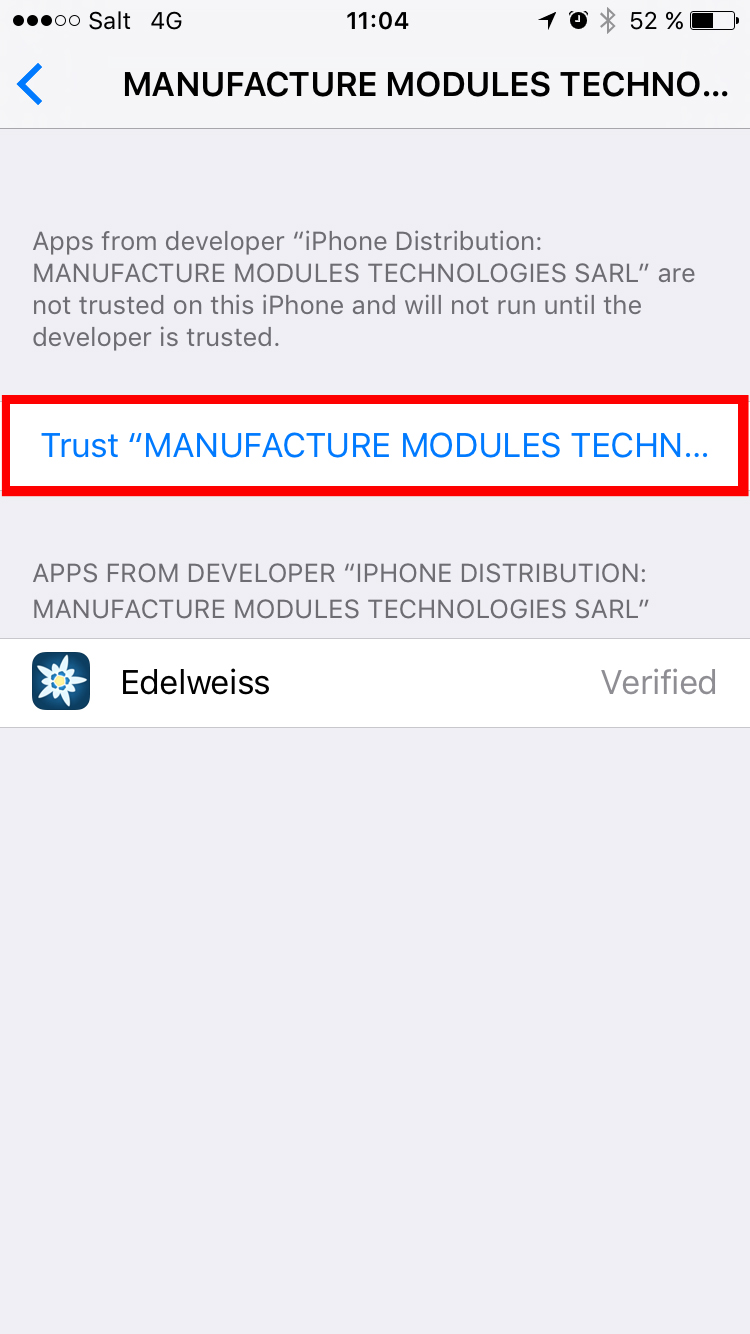 5- In the dialog that appears, tap Trust.